Authored by Emma Brown (B.A. History, Media Production at BGSU, graduated December 2022)
Two years ago in April of 2021, I got an email from a professor I'd only ever had through an asynchronous class. It was the end of a school year spent fully online and this email was an opportunity I could only dream of. The absolutely incredible Dr. Melissa K. Miller of the political science department was working on a documentary and wanted me to be a undergraduate researcher that summer. The documentary was looking at Trailblazing Women in Ohio politics and with my history major and media production minor she thought I would be a perfect fit with the three other undergraduate researchers. Of course, I accepted!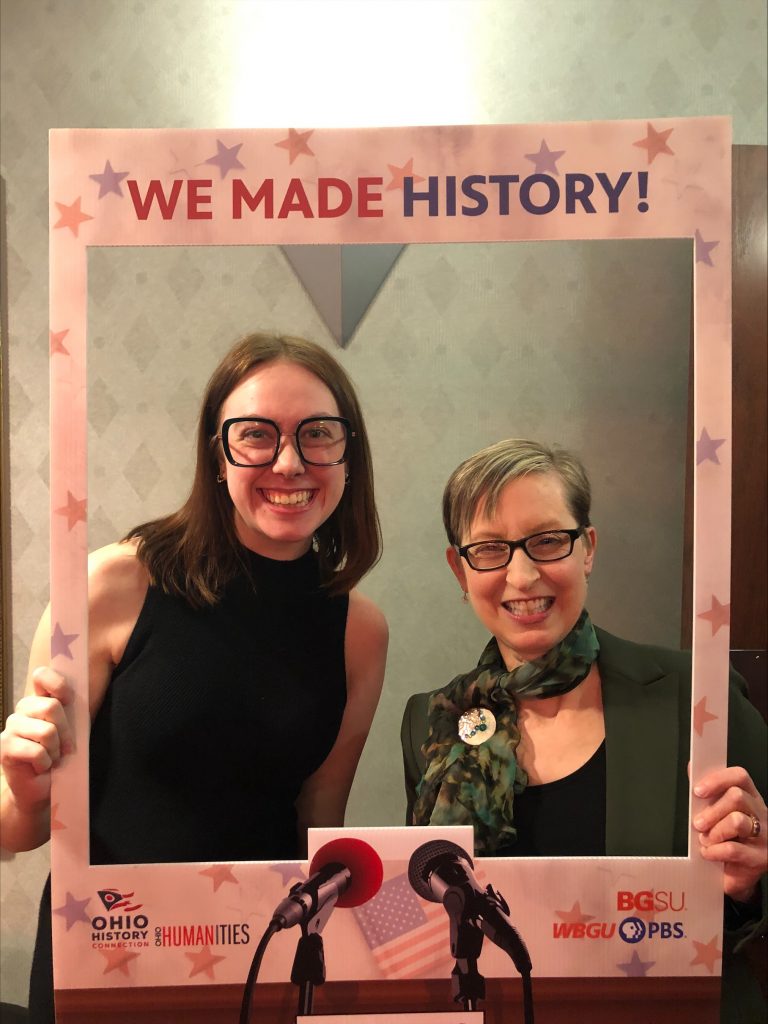 My part in the documentary was fairly simple, I was a researcher. Dr. Miller gave each of the researchers a trailblazer and we set to work digging through newspaper articles, video clips, and photos from all over the internet and newspaper online archives. I was assigned Joyce Beatty and Donna Owens. From May to July that summer I spent 20 hours a week scrolling through every article, photo catalogues, and video archive that might potentially mention the trailblazers I was researching. We catalogued everything we found, no matter how inconsequential. Everything was logged in a shared document and saved to a shared file for future reference. We had weekly meetings every Monday morning to go over our progress and any cool things we'd found. The summer and my work on this project passed by quicker than I imagined. The daily work of scrolling through materials felt long, but the weeks went by fast. And in the final stages, us researchers wrote our profiles on the trailblazing women we had been assigned. By that point I knew quite a bit about the women I'd researched and whatever gaps I needed to fill in, the information was already catalogued. The plan for the profiles is for them to be put onto the educational website Dr. Miller is building in partner with the documentary. (Sadly, Joyce Beatty wasn't available for an interview so she didn't end up being part of the project. But so it goes in the early stages of a big project like this!)

Our undergraduate research was funded by the CURS (Center for Undergraduate Research and Scholarship) office at BGSU, so part of the agreement in utilizing their funding was presenting at the CURS symposium in the Spring semester. The other researchers and I put together a PowerPoint and presented a talk in April of 2022. It was such a cool experience getting to present with a group in this setting.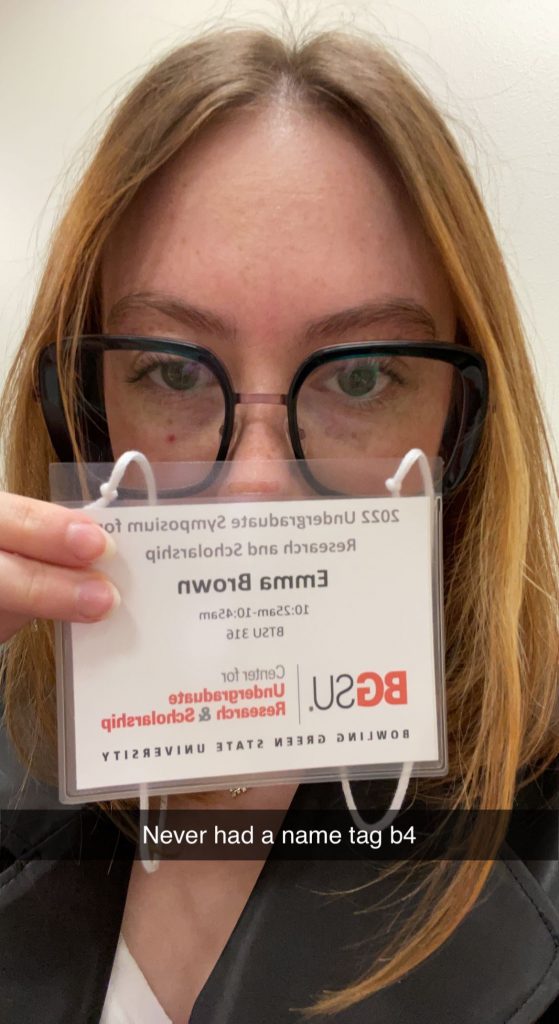 There was a lot that happened in between when I had the pleasure of working on the documentary and when it finally came out. But in March of 2023, I got to see a screening of the documentary at the Maumee Indoor Theatre, put on by the League of Women Voters. My whole family came to see it and even some old teachers and friends! It was such a cool experience to see something I only had a small part in working on in earlier stages as a completed documentary! Dr. Miller did an amazing job with this documentary and I am so lucky to have been asked to be a part of it. A huge thank you to Dr. Miller for letting me be a part of something so amazing!
Here is a link to it! It is worth the watch! And if you run into Dr. Miller on campus or in Williams Hall, tell her how cool she is!