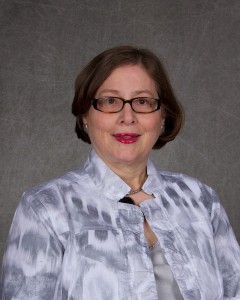 BOWLING GREEN, O.—The Dorothy and DuWayne Hansen Musical Arts Series at Bowling Green State University brings educator and music education advocate Duffie Adelson to campus on Jan. 29 and 30.
Duffie Adelson is president of the Merit School of Music, a Chicago community music school nationally renowned for the caliber of instruction and level of financial support it provides to more than 5,000 students annually.
At BGSU, Adelson will visit two music education classes and present a special talk at 2:30 p.m. on January 30 in Bryan Recital Hall in Moore Musical Arts Center. She will speak about community engagement in music education and ways in which students can use their music training in both traditional and non-traditional situations. The event is free and open to the public.
Her visit is the second time recently that BGSU has welcomed representatives from Merit, which is where last fall's Hansen Series guests the McGill Brothers — Anthony, principal clarinet of the New York Philharmonic, and Demarre McGill, principal flute of the Dallas Symphony — received their early music instruction.
Adelson joined Merit's faculty in 1982, was appointed associate director in 1986, became executive director in 1993, and was named president of the School in 2007. Under her leadership, Merit completed a $19.6 million capital campaign, increased its endowment to $11 million, and moved into a state-of-the-art facility with a concert hall, music library, recording studio and 50 classrooms. Merit now provides more than $2 million annually to ensure that motivated students can participate regardless of financial need.
Adelson earned a Bachelor of Music degree from Lawrence University and a Master of Music from the University of Wisconsin at Madison. She received a Doctorate of Music Education, honoris causa, from VanderCook College in 2007.