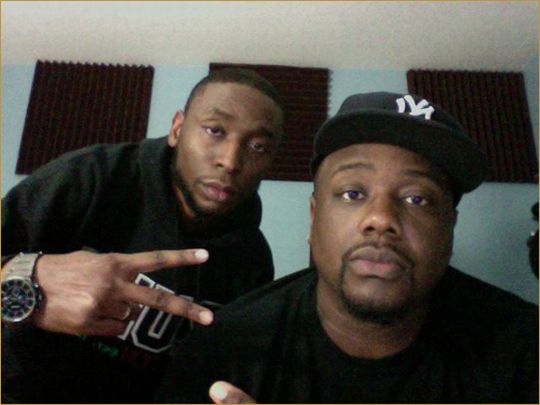 In a video from Urbandaily.com Phonte and 9th Wonder announced that they will be collaborating again on Tay's upcoming solo debut.
Last year around this time, Phonte and 9th had a public dispute on Twitter about the Little Brother bonus track, "Star" which appeared on Phonte and Big Pooh's final album as a group. The two took it to the internets again a few months ago, announcing that they had finally squashed their beef, after several long and heated discussions.
Now Phonte is gearing up to release his long-awaited solo debut album, and 9th will be producing much of it taking on a role similar to J Dilla's on Q-Tip's Amplified album (Dilla co-produced with Tip on all but 2 tracks). The album will coincidentally be released on the 6-year anniversary of the classic Little Brother album, The Minstrel Show, September 13.
I'm extremely happy to see these two great minds work out their differences. Their early Little Brother work was one of the best hip hop of the last decade. 9th has seemingly grown as a producer as made evident by his work in 2010 including great albums such as Murs' Fornever and David Banner's Death of a Pop Star.
I've been awaiting a solo "Rappin' Tay" album for years. He gave us a little glimpse of the first Foreign Exchange album, but it was predominantly "Singin' Tay." Phonte has been one of the most premier emcees over the past decade, and his up-coming solo record is easily one of the most exciting projects being released this year.
Here's a little glimpse of "Rappin' Tay" off of Little Brother's LeftBack LP released in 2010.