by Haley Hoffman, BGSU History major. This is one in a series of posts written by students in HIST 4800 in Spring, 2020, putting our world into historical context for the public.
Artists often take their inspiration from the world around them, meaning that major events affect their work. Tragedies such as plagues and pandemics have shaped the art that has been produced both during and afterwards. This is something that has affected not only the past, but also what we are going through today with the COVID-19 pandemic.
While there are many examples of this trend, one of the biggest plagues that has affected art is the Black Plague. The Black Plague came in waves in Europe from the thirteenth century to the seventeenth century. One example of art from this time period is "The Triumph of Death," by Pieter Bruegel the Elder in 1562/1563. His painting displays an Earth with no life where death is taking over, the different sections show the different classes of the time both rich and poor, and the moral is that when it comes to death no one is exempt. The plague affects everybody, and no one is safe from its clutches. Bruegel shows the realness of death and how terrifying it can be, especially when it is on your door.
Other pandemics have shaped the future of art such as the Spanish Influenza in the early twentieth century. This pandemic killed millions of people mercilessly and the need to protect loved ones was great. An example of art produced from that time is the painting by Egon Schiele titled "Family" from 1918. In this painting Schiele depicts his wife and unborn child, the colors he chose show sadness and a sickly demeanor. The characters are very still, meaning that there is nothing they can do but wait for death, which would come eventually for them all.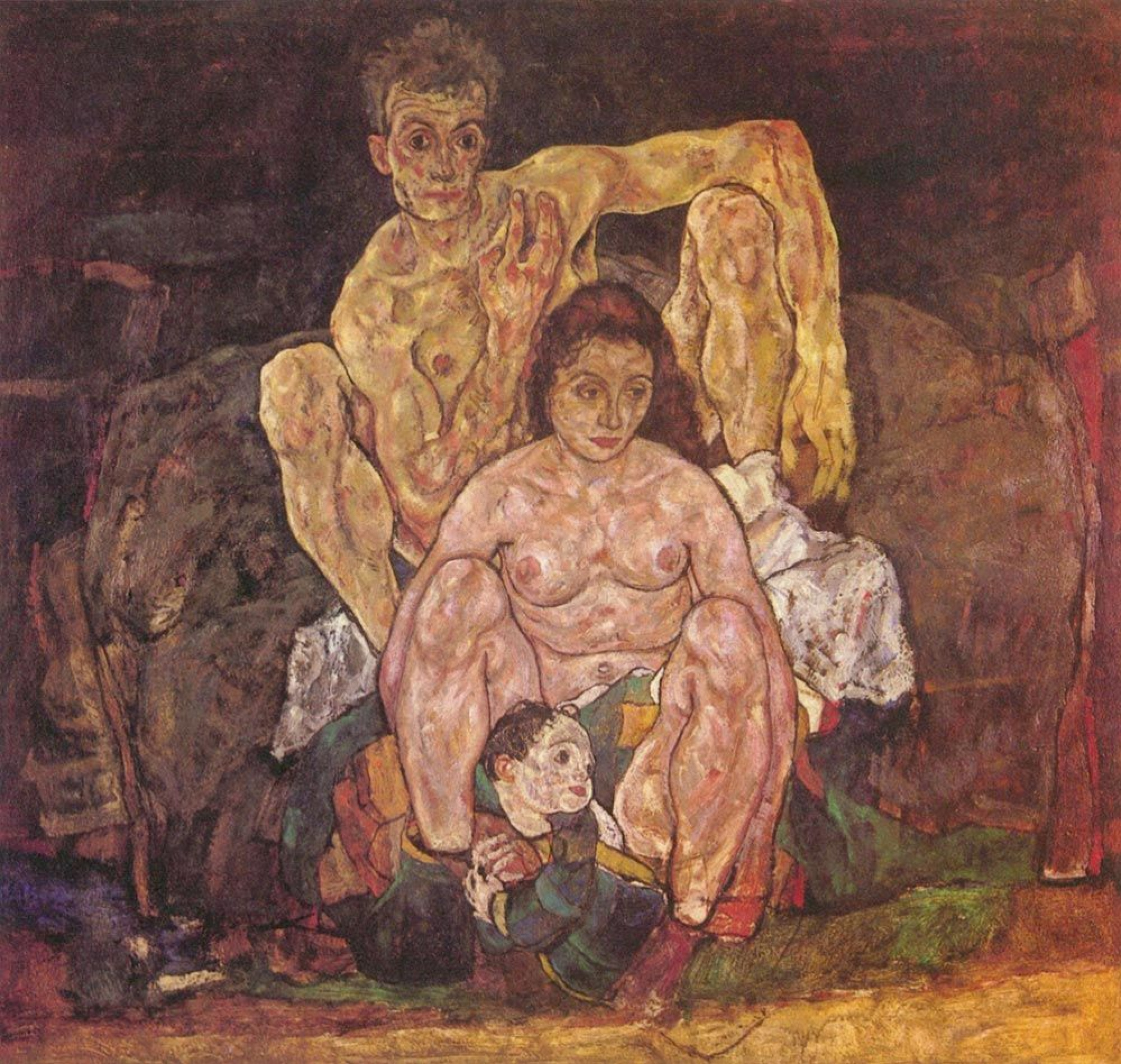 Pandemics have affected art in the past, but how is it affecting art now with COVID-19? There are many examples already of art that has been produced in reaction to this virus. One is from an artist in Los Angeles who goes by the name of "Hijack." He does underground paintings of buildings and structures in the city and more recently has done a mural involving the Coronavirus. It depicts two soldiers fending off the virus with cleaning products. This is to show that in the United States, this is a war that cannot be won with our military, it is going to take all citizens working together to fight it off.
One last example is a mural done by Jules Muck who goes by the name "Muck Rock." His work depicts Anna Nicole Smith, who was an American actress and model, wearing a face mask with the word "fear" written across it. Muck says that his mural represents the fear that he holds for what is to come of our country after this pandemic. People are filled with fear and therefore are acting crazy with everyone buying supplies from the grocery stores, and Muck says that this is a way that he has never seen human beings behave, and so he is frightened for what the future holds as the virus either progresses or ends.
Art is a great way to understand history because it often shows what people are going through, and so we have insight to the thoughts of those who lived centuries ago. This idea can also be the case with what is going on in the present, people are expressing their feelings about the Coronavirus through their art.